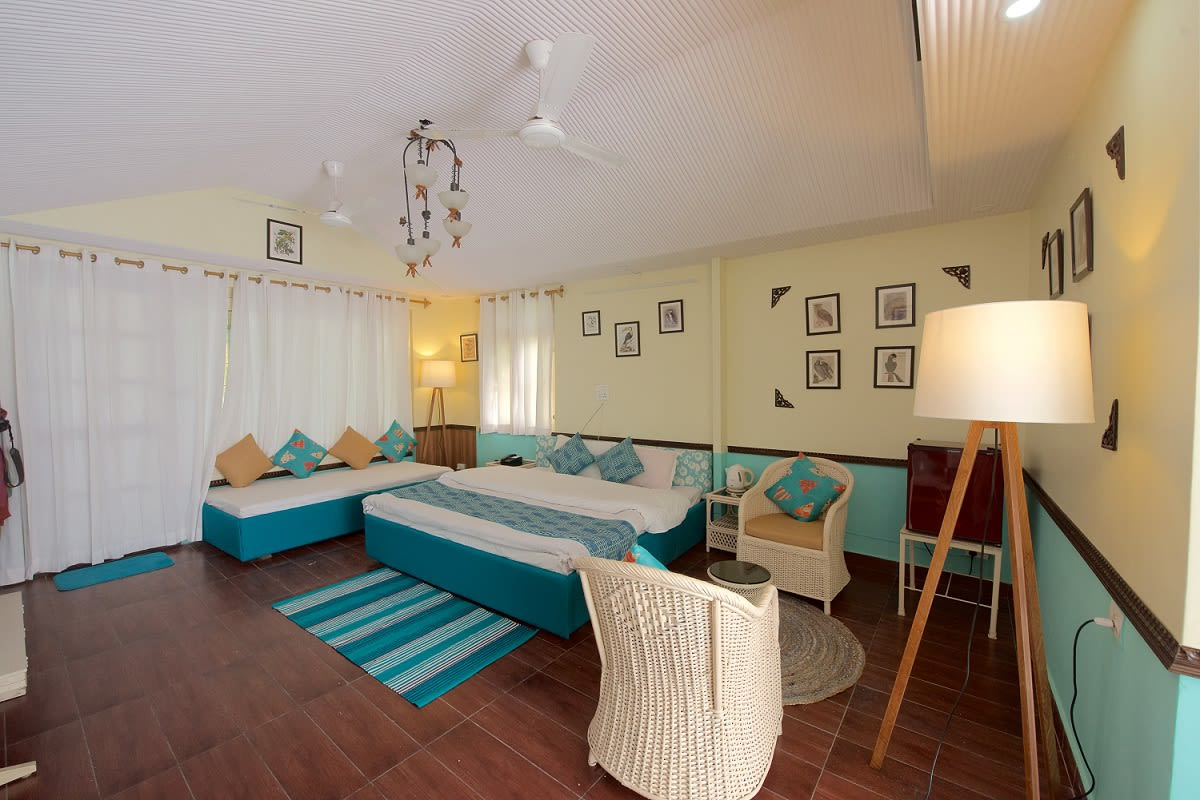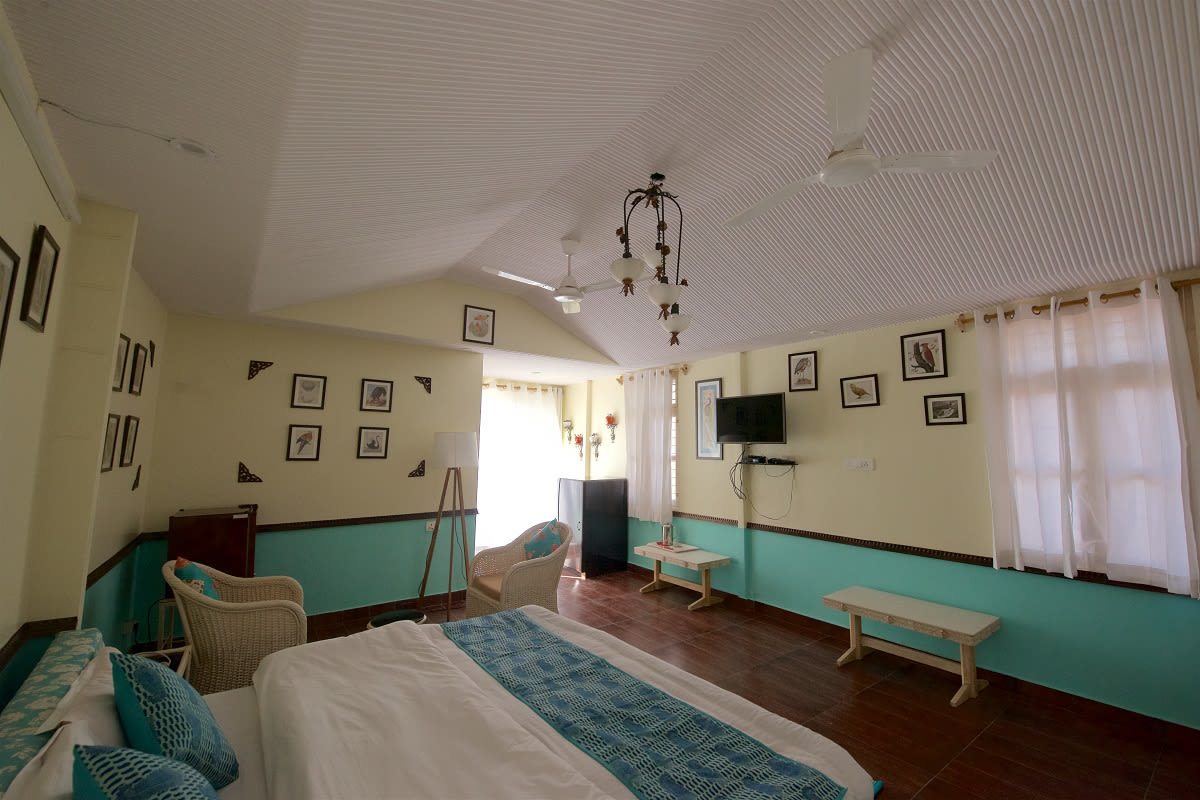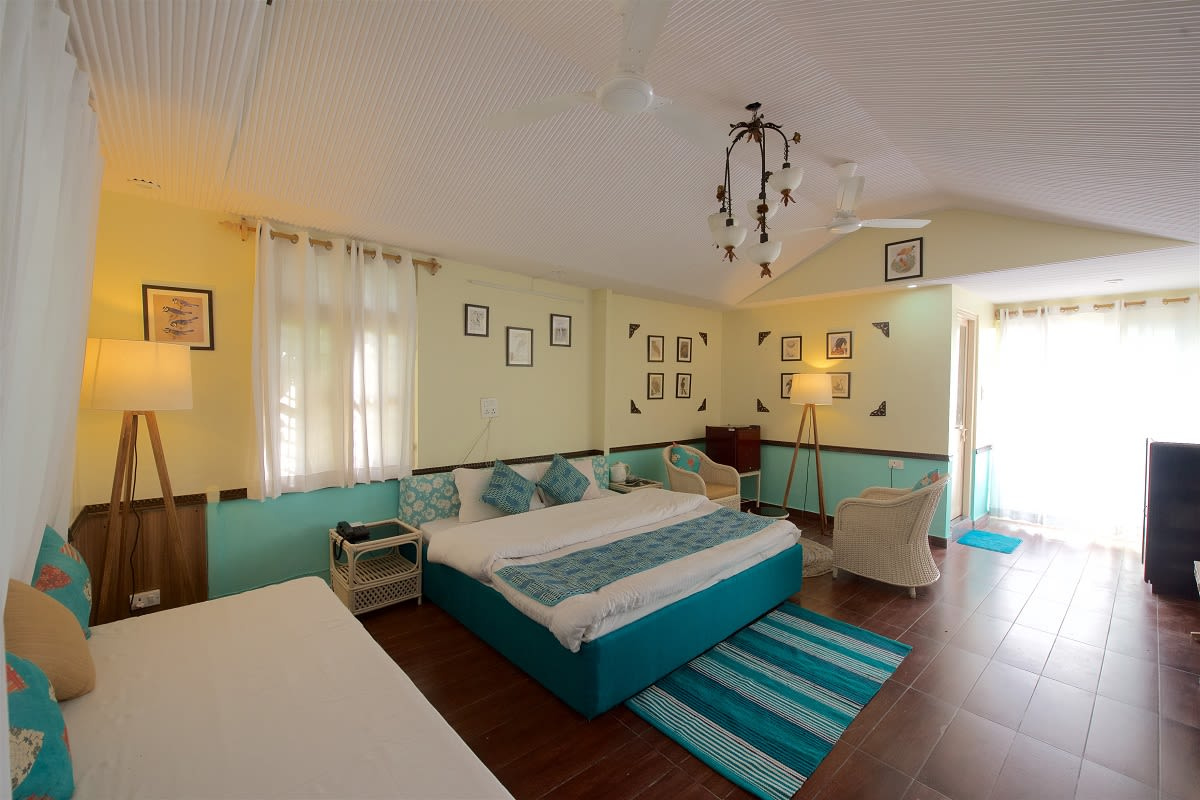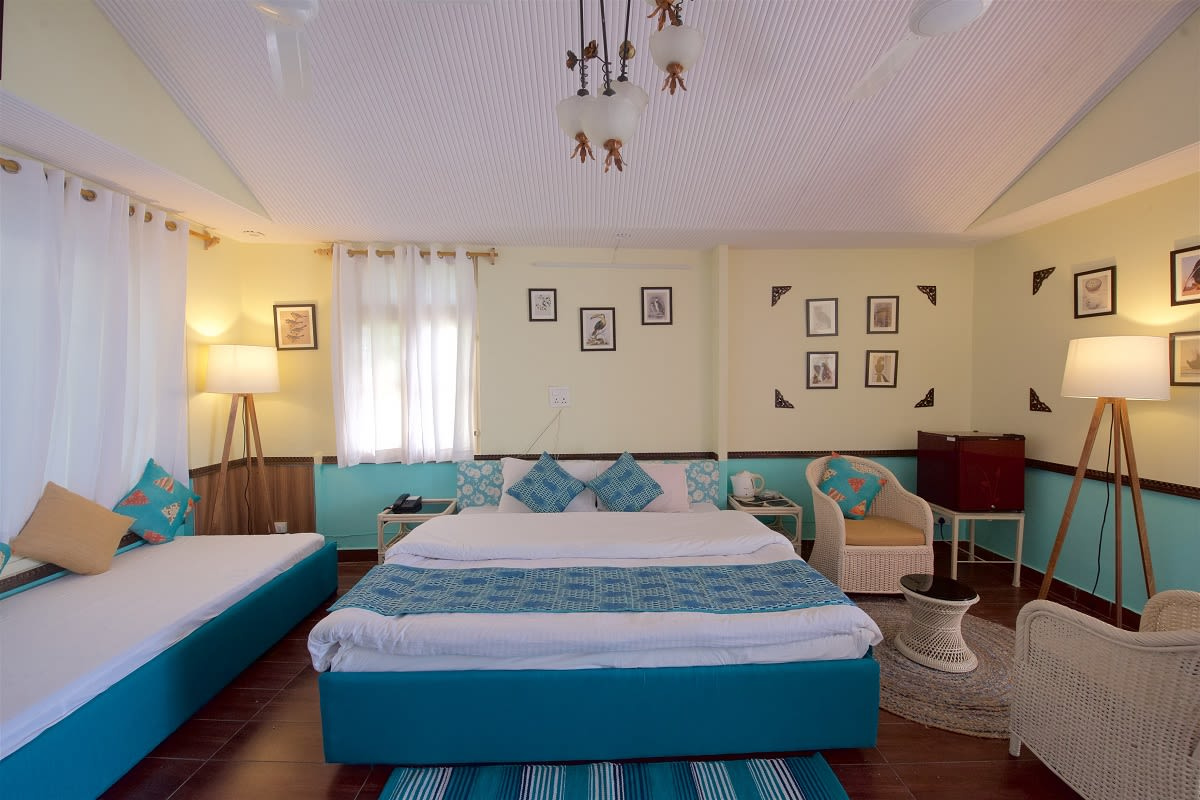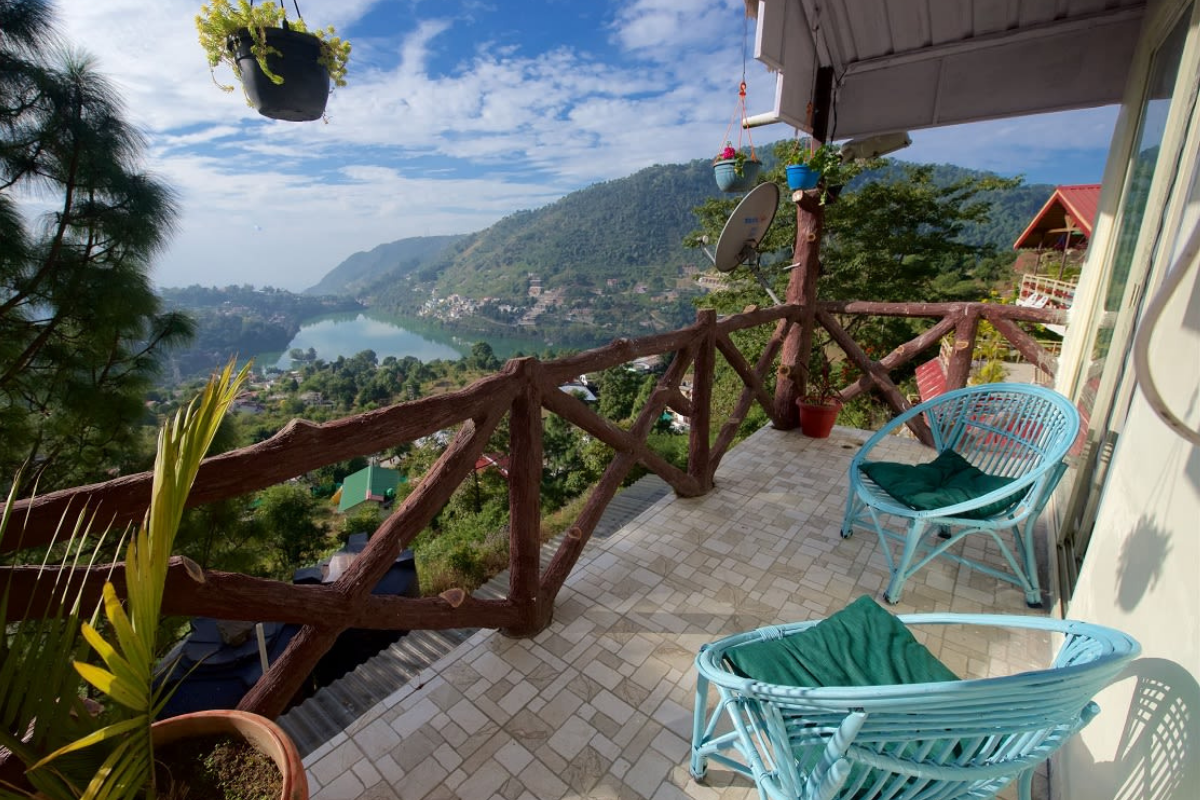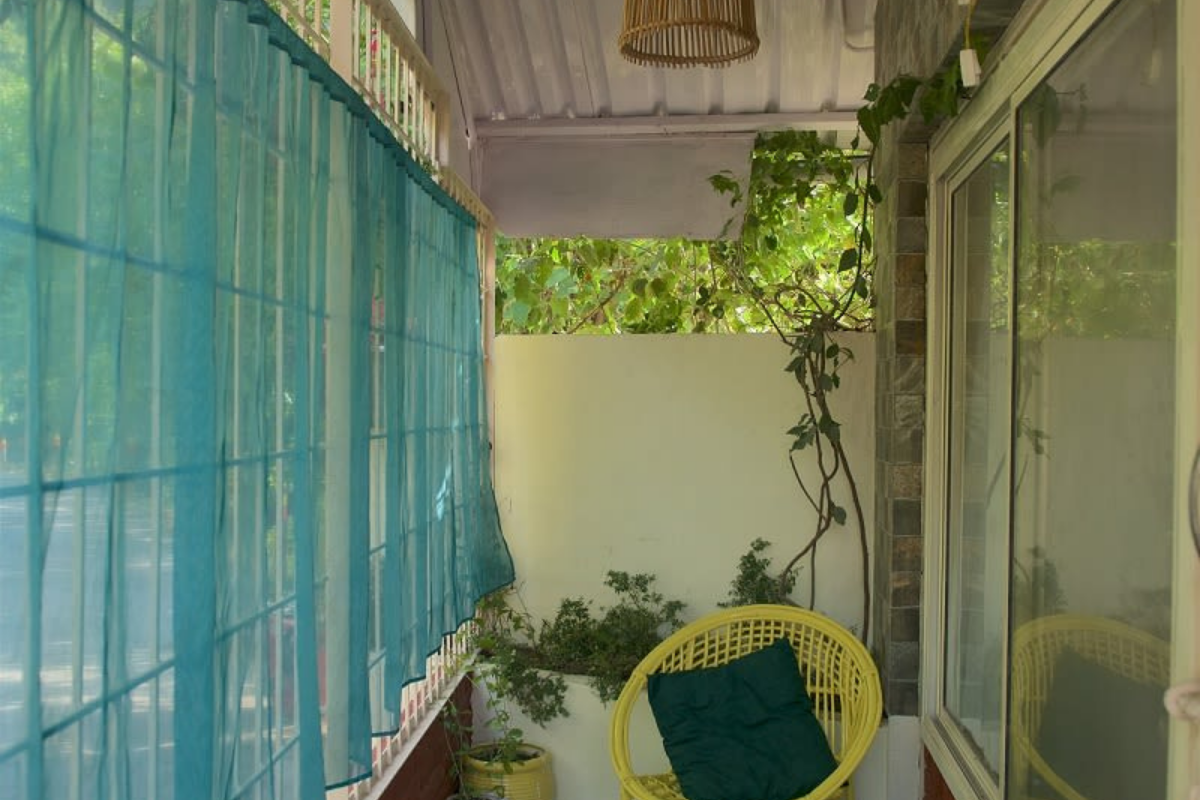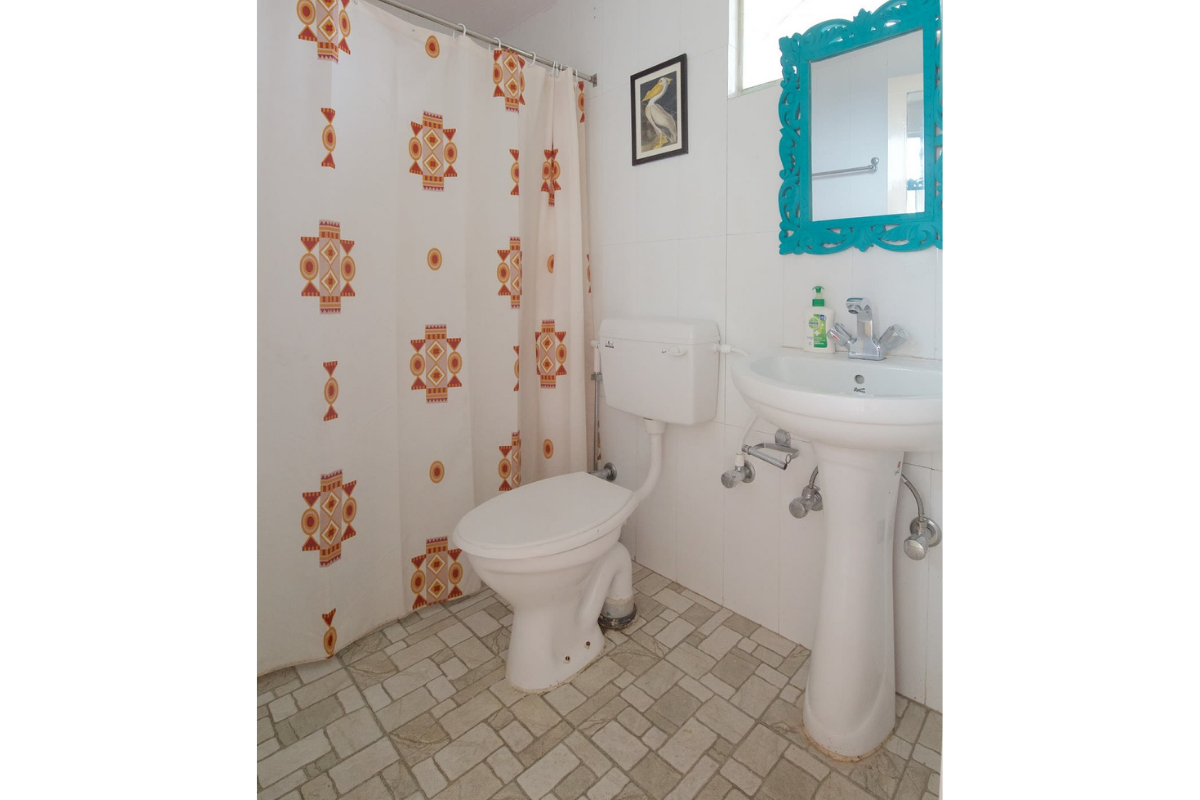 Magpie Retreat has a total of 5 rooms that can be booked individually. Broadbill, is one of our five rooms at Magpie Retreat. A large premium family room in Bhimtal, it has a beautiful view of the lake from its spacious balcony provided with comfortable leisure seating for you to spend your morning with a cuppa chai and visiting birds that hop in from time to time.
Has a Maximum Occupancy of 2 Adults and a Child
Can Accommodate 3 Adults + 1 Child
Has a King-size bed with ultra-comfortable duvets & soft pillows for sleep comfort
Has an in-room bathroom
Attached Balcony with stunning valley views
LCD Television Set
Refrigerator
Tea & Coffee Maker
Price ( Room Only) : INR 5000/Night
Price ( Room+Breakfast): INR 5500/Night
Price ( Room+Lunch or Dinner): INR 6500/Night
Price ( Room+All three meals): INR 7500/Night
● Extra Person (including children children above 5) chargeable at 500 with stay only, 750 with stay and breakfast, 1250 with stay and two meals and 1750 with stay and all three meals package.
● NYE/Diwali/Key Weekend rates change and same will be communicated by the bookings team.
● Lunch Or Dinner/Meal/ Per Head: INR 500/-
● Bonfire Charges: INR 1000/-
● Packed Food hamper charges during treks/mountain walks: 250/Person.
● Extra Setty will be provided for Third Person. Natarajan
The place is simply awesome. It is located right on top of the hill overlooking the Bhimtal lake. Be prepared for an uphill steep drive to the Magpie Retreat ! It is just a KM, though! Surrounded by lush green forest and with many birds chirping around (Magbie, Treepie, Blue Jay, Paradise Flycatcher, Thrush, Spotted Dove, Plum Headed Parakeet, Grey Headed Canary Flycatcher, etc.) The place is aptly named Magpie Retreat. Certainly carry a good zoom lens and a binocular. One can take strolls around the place. Very serene, calm, peaceful. Ideal location for unwinding. Hosts are very thoughtful. Have taken care of little but important things - Books, Monopoly, Scrabble, Cards, Umbrella, et al. Wonderful caretaker (Mohit). Delicious home made food. In summary, it is worth the vacation and value for money ! Gaurav
Warm welcome- rather proactive assistance in reaching the place, accurate delivery- rather more, beautiful neighbourhood- rather spectacular location.

This can not be less than the best possible stay in and around Nainital- just the perfect host for our family vacation- you guys made us feel home away from home ! The hospitality had the original Indian warmth of greeting and serving guests. Most of all, that needs mention, is the view from this place, the location is picturesquely unique, just like the host. Kamal
I must say that the photos do no justice to the beauty of this place. It was tranquil and one of the best stays I ever had. Though we were not able to meet host but the caretaker was kind enough to pick us up from Bhimtal. The road to the property is itself a roller coaster ride which was fun.

Check-in was smooth and rooms were clean. Food was also awesome and as we were traveling with a toddler the caretaker helped us get hot milk whenever needed. The place is a paradise for bird watchers or someone who love to be close to the nature. Overall we had amazing time and many memorable memories to cherish.